Some numbers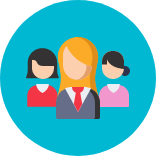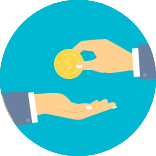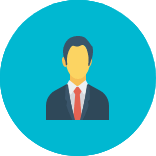 Belgium, a small country that has nothing to envy large countries, has been able to take advantage of its geographical position to open up its economy internationally. While its economy relies heavily on the services sector, 20% of its businesses are in industry. As one of the world's top 15 trading nations, Belgium is a major exporter of chemical products, transport equipment, electrical appliances, mainly within the European Union.
Good to know:
Languages Spoken: French, Dutch, German
Local Currency: Euro
Capital: Brussels
The conditions for undertaking a Business France V.I.E in Belgium
Do you already meet the International Internship criteria ?
Then consult the table here !
- If your situation has only ☼, you can try your luck for a V.I.E Assignment in Belgium. Your application will be examined.
- If your situation has at least one X, a V.I.E Is not open to you in Belgium, sorry. But be curious! We are sure that other destinations will appeal to you !
Doubts about your eligibility ? Feel free to contact us
The conditions for undertaking a Business France V.I.A in Belgium
To go to Belgium as a V.I.A, you must fulfil the access conditions to the  V.I.A.
The administration that is recruiting you is responsible for your residence permit.
Cultural work codes in Belgium
When you work in Belgium you will experience a culture that emphasizes work-life balance. Belgians are also known for being rather happy at work ! Expect to find a warm atmosphere and relations with your colleagues characterized by self-deprecation. Belgians' taste for collaborative work and consensus makes it pleasant and easy to work in a team. But be careful, that doesn't mean that things are disorganized. Your Belgian colleagues will appreciate your seriousness and your desire to get results. People just get on with things and above all are efficient !
Working hours: the working week is 38 to 40 hours a week, with one hour for lunch sitting at a table or eating open sandwiches. Belgians are early risers and punctual, they arrive at work quite early and leave the office at the end of the afternoon. This leaves time for a social life outside of work.
Finally, expect to have to juggle several languages: Belgium is a cultural kaleidoscope ! Moreover, due to the diversity of the people you have to deal with, the working language is often English. Tip : try to learn how to greet your colleagues in their mother tongue. Goedendag, Guten Tag, Bonjour… It will make all the difference !
Things that may surprise you in Belgium
- Belgians are extremely patient: in a supermarket, an administration or a museum, they wait patiently without ever getting annoyed. So, to avoid offending the locals, stay civil in all circumstances and avoid angry outbursts.
- In Belgium, using 'tu' is easy, whatever your age. Don't take it as a lack of respect but rather as an expression of warmth and benevolence. 
- Look up! The architecture here is magnificent. But also, extremely varied - don't be surprised to see an Art Nouveau house alongside a Haussmann-style property or a post-modern building.
- But watch your step ! There are cobblestones everywhere. Your car will shake a bit and it can get a little precarious if you're in stiletto heels.
- Forget cheques ! This method of payment is not used at all in Belgium. So be prepared to pay your rent by bank transfer. 
- It's a bit complicated for a foreigner to understand Belgian politics ! Belgium is the only country in the world to have 7 Parliaments. It is a federal state comprising 3 regions: Wallonia, Flanders and the Brussels-Capital region. Each region has its own government and parliament (or an equivalent). Belgium also has three Communities: French-speaking, Flemish and German-speaking, each of which also has executive and legislative powers. In short, you need to jump in to understand !
- Tourists are often a little disappointed when they see the Manneken-Pis for the first time. Indeed, the famous statue of the boy who pees is only 70 cm high.  But size is not everything ! Did you know that the Manneken-Pis regularly changes wardrobes ? Have you ever met the rest of his family ? Look for his sister - Jeanneke-Pis - and his dog - Zinneke-Pis.
Offers by country :
Loading...