Some numbers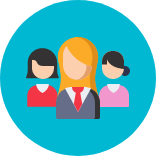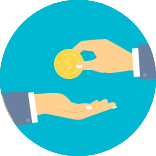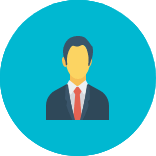 The United Arab Emirates, which is the second largest economy in the Gulf after Saudi Arabia, generated GDP of USD 403 billion in 2019. While its economy is based on fossil fuels, the United Arab Emirates aims to develop new sectors conducive to innovation and sustainable development, such as the Smart Dubai initiative based around the smart city. Demographically, the population is relatively young with an average age of 30, mainly made up of expatriates.
Source : Country profile Business France
Good to know :
Language Spoken : Arabic, English
Local Currency : United Arab Emirates Dirham
Capital : Abu Dhabi
The conditions for undertaking a Business France V.I.E in the Emirates
Do you already meet the International Internship criteria ?
Then consult the table here !
- If your situation has only ☼, you can try your luck for a V.I.E Assignment in the Emirates. Your application will be examined.
- If your situation has at least one X, the Emirates cannot host you as a V.I.E participant. But be curious and keep looking ! There is no shortage of destinations to explore !
Doubts about your eligibility ? Do not hesitate to contact us.
The conditions for undertaking a Business France V.I.A in the Emirates
To go to the Emirates as a V.I.A, you must fulfil the access conditions to the V.I.A.
The administration that is recruiting you is responsible for your residence permit.
The cultural work codes in the Emirates
The United Arab Emirates is a veritable cultural melting pot and this phenomenon is amplified by its importance in the global economy. As a result, the business language is English. But do not hesitate to learn a few polite expressions in Arabic that will be perceived by locals as a mark of respect.
Before you go, find out about the cultural codes and rules to be observed in the United Arab Emirates, especially as they differ between Emirates. For example, avoid staring at the person you are talking to, as this makes them uncomfortable. Shaking hands is not necessarily automatic, so it may be best to let your colleague take the initiative or not. Listening is an important value for Emirians so do not interrupt the person you are speaking to.
Regarding dress code, if most Emirians dress in the traditional way, as an expatriate, you are not required to do the same. Almost all outfits are acceptable except those that could be considered offensive.
Finally, bear in mind that certain behaviours are prohibited in public spaces and are subject to penalties up to and including prison sentences. Find out before you head off !
Things that may surprise you in the Emirates
- Beyond the well-known clichés - a city of superlatives, a kingdom of "bling," drowning in money - Dubai can be surprising if you are curious enough to get off the beaten track.
- The Emirates is a real cultural mosaic! When you put your suitcases down, you will be joining the ranks of the 80% of the foreign population that makes up it. Did you know that 40% of them are from India ? In Dubai, you really are at the crossroads of Asia, Africa and Europe.
- This multiculturalism is very present on a daily basis - whether in the Dubai restaurants that take you around the gastronomic world or the neighbourhoods, such as "Little India" in Pakistan or the "Brits". Finally, a "melting pot" is an opportunity to meet people but also to party - New Year's Day, 2 Eids, Oktoberfest, Halloween, Christmas, Diwali... There's something for everyone !
- Another thing you notice as soon as you arrive in Dubai - the city is extremely clean! Municipalities are very active on this subject, and residents are very respectful. To ensure that everyone abides by the rules, fines are applied - €126 for a cigarette butt thrown away in the street, double that for a Chewing gum.
- Believing that you can act with impunity because you cannot see police officers in the city would be a gross mistake! The Emirates has a very sophisticated surveillance system. In Abu Dhabi, there is almost one camera every 30 metres. This is the price to be paid for living well together and for safety. For example, you can leave your phone anywhere and find it 2-3 days later in good hands. We swear to you, this happens.
- The tradition of modesty and discretion does not allow you to meet many Emirians, but when you meet them, you discover warm, respectful and welcoming people !
- The Emirates offer a comfortable life to everybody thanks to high-quality private and government services accessible 24/7. In just a few clicks, you can access a taxi, an order at the pharmacy, the supermarket, a restaurant reservation or government services: Police, Immigration, Ministries.
- Do not forget, the Emirates is a federal state and there are sometimes differences between the Emirates - laws, highway code and even, level of modernity. For each situation, you will need to accurately assess the correct behaviour to adopt according to the applications of Sharia law, the law of Islam.
Offers by country :
Loading...