Some numbers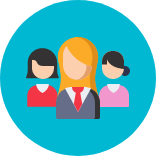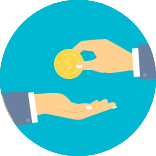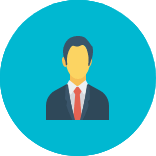 The leading Nordic economy with GDP of €471bn, Sweden is one of the most dynamic countries in the European Union with an average growth of 3% between 2014 and 2018. Being reliant upon an old industrial base, it has been built around raw materials and industry and is established in the tech, life sciences, green technologies and creative industries sectors. An ecosystem based on innovation and R&D play a crucial role in Swedish growth.
Source : Country profile Business France
Good to know:
Language Spoken: Swedish
Local Currency: Swedish krona
Capital: Stockholm
The conditions for undertaking a Business France V.I.E in Sweden
Do you already meet the International Internship criteria ?
Then consult the table here !
- If your situation has only ☼, you can try your luck for a V.I.E assignment in Sweden. Your application will be examined.
- Does your situation have at least 1 X ? Sweden will not be able to accept you as a V.I.E participant, sorry. Above all keep looking ! Other great destinations are open to you !  
Do you have any doubts about your eligibility ? Feel free to contact us.  
The conditions for undertaking a Business France V.I.A in Sweden
To go to Sweden as a V.I.A, you must fulfil the conditions for accessing the V.I.A.
The administration that is recruiting you is responsible for your residence permit. 
Cultural work codes in Sweden
In Sweden, being like everyone else is not seen as a handicap but as a quality. You generally avoid putting yourself too far forward, setting yourself apart from others and being boastful. The school system, which does not attribute marks until children are quite old, encourages this attitude, which is quite characteristic of the Nordic countries. The Swedish word "lagom" illustrates this state of mind. Difficult to translate accurately, it means "neither too much nor too little : just the right amount".
Professional life there is synonymous with balance and fulfilment. V.I.E participants in Sweden say it themselves : "the mentality is cool. We have a real work/life balance. At 5 o'clock, the day is over ! We enjoy real flexibility in our work, there is tolerance and openness. We feel considered, valued and we have a real role to play within the team. Usually companies invest in us and will be willing to offer us a local contract if we want to stay".
Swedish is the main language, although English is very widely used in Sweden due to the country's history of being very open to trade with the rest of the world. French, on the other hand, is little spoken but there is a real enthusiasm for French culture : Swedes are Francophiles and French is the third most studied foreign language behind English and German. If you want to learn Swedish, it is good to know that anyone living in Sweden has the right to learn the language free of charge in their municipality. A real plus for integration !
Things that may surprise you in Sweden
- The absolute contrast between permanent daytime in summer and constant darkness in winter. You will have to get used to it !
- Contrary to their reputation, the Swedes are not cold ! It is simply that they are less spontaneous and expansive than other peoples. You will appreciate the helpfulness and quality of the welcome of the Swedes, especially in companies, where they will always be ready to help you.
- In Sweden, professional and personal life are extremely compartmentalised. Therefore, anticipate and plan meetings well in advance. As Swedes often have extremely full diaries, including weekends, Excel spreadsheets and a diary will be your best friends !
- Nature is present everywhere, even in the big cities of Sweden. It is, for example, not uncommon to see deer in the parks of Stockholm. Swedes live in harmony with nature and promote "friluftsliv", or life in the outdoors. With a population of 10 million inhabitants for a territory of 450,000 km2, you will have plenty of space for your excursions !
- You will probably be surprised to learn that, in a country that promotes so much individual freedom, the distribution of alcohol is so monopolistic. The "Systembolaget" is the only place to buy wine and any drink containing more than 3.5 degrees of alcohol. And you will soon discover that the opening hours are strict: closed on Saturdays from 3pm until Sunday inclusive.
- Stockholm is sometimes called the "Silicon Valley of Europe". This is particularly because Sweden has seen the birth on its soil of major digital players such as Spotify, Mojang (the studio behind the game Minecraft), iZettle (payment terminal) and Klarna (payment service). And for the gamers among you, it will surely not have escaped your notice that PewDiePie, the gaming YouTuber par excellence, comes from Sweden.
Offers by country :
Loading...