Some numbers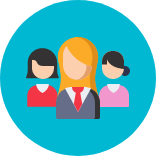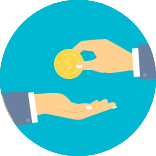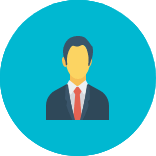 After experiencing a major recession in 2008, since 2015 Spain has returned to its GDP level and is currently growing by 2.3%. The 4th largest economy in the Eurozone, Spain relies mainly on the services sector, which contributes 73% of GDP and generates 75% of employment. It is also the world's second largest tourist destination by value.
Source : Country profile Business France
Good to know :
Language Spoken: Spanish
Local Currency: Euro
Capital: Madrid
The conditions for undertaking a Business France V.I.E in Spain
Do you already meet the International Internship criteria ?
Then consult the table here !
- If your situation has only ☼, you can try your luck for a V.I.E Assignment in Spain. Your application will be examined.
- If your situation has at least one X,  Spain will not be able to accept you as a V.I.E participant.  Do not be discouraged, keep looking ! Other equally enjoyable destinations await you !
Do you have any doubts about your eligibility ? Feel free to contact us.
The conditions for undertaking a Business France V.I.A In Spain
To go to Spain as a V.I.A, you must fulfil the conditions for accessing the V.I.A.
The administration that is recruiting you is responsible for your residence permit.
Cultural work codes in Spain
Building a relationship of trust is very important for Spaniards. They will be quick to address you using the familiar form and create direct and personal relationships with you. As a result, do not be too formal in your attitude and make sure to forge links with your counterparts from the first meeting. A little tip: do not hesitate to discuss more personal topics such as family or leisure activities to break the ice... which will not withstand the warm friendliness of the Spanish for long!
Whether adapting to the country's regional characteristics or getting used to impromptu meetings, your flexibility is your greatest asset for working in Spain. You will soon realise that there are sharp regional peculiarities. Make an effort to speak Spanish but also to surround yourself with intermediaries who speak the other official languages such as Catalan, Basque or Galician.
Also learn to be patient when things do not go as you had planned with your counterparts. This flexibility must also be reflected in your exchanges : avoid answering in the negative and choose more nuanced expressions. Does the person you are talking to talk a lot, animatedly, and cut you off ? Don't take it badly because in Spain it is a sign of interest and enthusiasm.
Things that may surprise you in Spain
- You may be surprised by Spanish timekeeping, particularly mealtimes, times for going out and sleeping, which tend to be later than elsewhere. Lunch is at 14.00, dinner at 22.00, Spaniards go to bed late at night... or early in the morning! As a result, restaurants and shops generally close quite late, at around 21.00 or 22.00. Administrations, banks and post offices sometimes close in the afternoon and re-open later in the day. In short, it is called living by Spanish time! There are many benefits to this, in particular the feeling of having long days and time for activities.
- Be careful, this does not mean that the Spanish do not work ! They are often caricatured as taking a siesta all afternoon and getting up late after a night of fiesta. The reality is much more nuanced because most Spaniards start their day early and end it quite late. While pauses and naps still happen, particularly in southern Spain, more and more Spaniards demand an "intensivo" pace, i.e. a shorter nap to leave work earlier. One question remains: but how do they manage with so little sleep ?
- In Spain, we like sharing! Are you going to a "cañas or tapas" bar or a restaurant with colleagues or friends? Whether there are two of you, or a small or large group, several dishes are always ordered to share.
- As you will have understood, Spaniards have a sense of fun and like to go out ! Accustomed to empty streets during the week, after 10 o'clock at night ? You will be surprised by the crowds and the noise in the evening and at night. One of the great particularities of Spain is that all generations meet and mingle in bars. Conviviality, warmth and a sense of family are essential !
- Spain is also a nation of traditions - often religious - that are firmly rooted in culture but vary from region to region. Events and celebrations bring all inhabitants together, regardless of their age. This applies to Holy Week, but also to Bullfights, a sport that divides the Spanish.
- Relations with the Spanish are informal, natural and warm. Don't worry if a stranger calls you "cariño" or "mi niña". Similarly, using 'usted' is quite rare, whatever the age of the person you are speaking to.
- The Spanish are quite flexible in terms of working hours. Arriving 15 minutes late is less frowned upon than in other countries. It feels good and you learn to stress out less !
Offers by country :
Loading...