Some numbers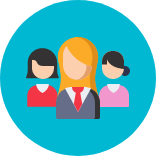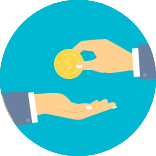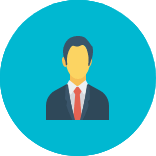 Norway is one of the richest countries in the world with a GDP of USD 435 billion in 2018 and a high standard of living. Its economy is quite specialised and is mainly based on the export of raw materials and the oil industry. The hydrocarbon sector accounts for 15% of GDP, fisheries and aquaculture for 5% and maritime transport for 4%.
Good to know :
Languages Spoken : Norwegian, English
Local currency : Norwegian krone (NOK)
Capital : Oslo
The conditions for undertaking a Business France V.I.E in Norway
Do you already meet the International Internship criteria ?
Then, consult the table here !
- If your situation has only ☼, you can try your luck for a V.I.E assignment in Norway. Your application will be examined.
- If your situation has at least 1 X, Norway cannot accept you as a V.I.E participant. Don't be disappointed, keep searching! Other equally enjoyable destinations will undoubtedly tempt you ! 
Do you have any doubts about your eligibility ? Feel free to contact us.
The conditions for undertaking a Business France V.I.A in Norway
To go to Norway as a V.I.A, you must fulfil the conditions for accessing the V.I.A.
The administration that is recruiting you is responsible for your residence permit.
Cultural work codes in Norway
You will communicate very easily with Norwegians. They are very proficient in English, which they learn to speak from the age of 10. Learning to speak Norwegian is therefore a bonus but not a prerequisite.
Professional relations in Norway are not very hierarchical - each employee takes responsibilities and is fully autonomous. The working atmosphere is pleasant because there is generally a relationship of trust between the manager of a company and their employees. 
Like these relaxed relationships, the dress code in the office is quite informal. Even the directors of large companies come to work in trainers, jeans and shirts, except for days when there are important meetings.
Clearly separated from professional life, private life is very important for Norwegians. Thus, time spent with the family, in the evenings and on weekends, is sacred. Working hours are generally from 8 a.m. to 4 p.m. with a 30-minute break for lunch. A key word? Efficiency! As a result, taking several coffee/cigarette breaks during the day may be frowned upon. All the more so as few Norwegians smoke. Finally, if you think you will attract the favours of your boss by working late, think again! Leaving work at 4 p.m. or 5 p.m. is not looked upon badly at all but, conversely, staying too late at work may be seen as a lack of efficiency.
Things that may surprise you in Norway
- Norwegians are very attached to the nature that surrounds them! Popular activities include walks in the forest, picnics and barbecues near a fjord or lake, as well as cross-country skiing in winter. Don't be surprised to see travellers on the underground with their cross-country skis, sledges or snowboards. It's very common in Oslo !
- Sales of alcohol of more than 4.7% are only allowed in stores with a monopoly, with short opening hours: 10 a.m. to 6 p.m. on weekdays and 10 a.m. to 4 p.m. on Saturdays. Moreover, bear in mind that alcohol is relatively expensive in Norway - so, if you are invited to a party in the evening, you should bring the drinks that you intend to consume.
- Also you must learn to distinguish an invitation to a party from a dinner. If your host does not specify that they are inviting you to dinner, do not expect a meal at a table. Even if you are invited for 6 p.m.-7 p.m., they will only serve you snacks. Indeed, Norwegians often dine earlier than in France, at 5 p.m. - 6 p.m.
- The days are very long in summer and very short in winter. Traditionally, Christmas is a very important time for Norwegians who celebrate it throughout December. The programme includes advent calendars, lots of candles, "julebord", and several Christmas meals with family, colleagues and friends.
- People don't kiss in Norway to say hello. They practise the "klem", a kind of hug, which is used to greet friends.
- Norwegians may seem "cold" at first but you just have to give them time to get to know you better. They are very proud of their country and their "freedom" that they obtained quite recently (around 100 years ago).
- Did you know that Norway is a constitutional monarchy ? Even though the King has little power, Norwegians are fans of the Royal Family !
- 17th May, the country's national holiday, is a sacred day in Norway. You need to dress up to the nines and follow the traditions - watch the children's parade that takes place in front of the Royal Palace in the presence of the Royal Family, meet around a "Champagne Frokost", breakfast with Champagne or party with friends or family.
Offers by country :
Loading...