Some numbers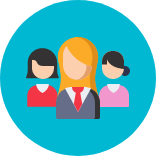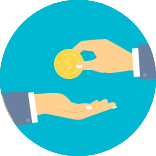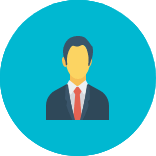 The economic situation in Luxembourg is very attractive with, in 2019, an AAA rating, growth of 2.6% and an unemployment rate of 5.4%. It is an outward-looking economy centred around financial services and based on the extensive use of foreign labour, mainly cross-border. There are approximately 190,000 daily "commuters", 50% of whom are French. 
Source : Country profile Business France
Good to know :
Language Spoken : Luxembourgish, French and German
Local Currency : Euro
Capital : Luxembourg
The conditions for undertaking a Business France V.I.E in Luxembourg
Do you already meet the criteria of the International Internship Program ?
Then consult the table here !
- If your situation has only ☼, you can try your luck for a V.I.E Assignment in Luxembourg. Your application will be examined.
- If your situation has at least one X, Luxembourg cannot accept you as a V.I.E participant, sorry. But keep looking! Other fantastic destinations will be open to you !
Doubts about your eligibility ? Do not hesitate to contact us.
The conditions for undertaking a Business France V.I.A in Luxembourg
To go to Luxembourg as a V.I.A, you must fulfil the access conditions to the V.I.A.
The administration that is recruiting you is responsible for your residence permit.
The cultural work codes in Luxembourg
In Luxembourg, you don't joke with punctuality ! To be well perceived by your colleagues and your partners, always arrive at your meetings on time. Even if it's a 5-minute delay, it's best to call to warn and above all apologise.
Another factor to be taken into account when working with Luxembourgers is that respect for management and superiors is non-negotiable. It's important to know your place within the company and adapt your attitude accordingly. For example, at an important meeting, be careful to let the most experienced colleagues in first.
Politeness and adherence to protocols are very important in Luxembourg. Avoid being overly friendly or expansive, a detached attitude is preferred. As you can see, private life and professional life are strictly separate. So avoid asking your colleagues, even close ones, about their family, their age or their past.
Finally, keep in mind that in Luxembourg things take time. Luxembourgers do not like to be rushed in negotiations or decision-making. They prefer to move forward cautiously in order to anticipate all potential risks. Stay patient and respect the speed at which they operate in both business life and private life.   
Things that may surprise you in Luxembourg
- Don't underestimate Luxembourg's ability to surprise you! The Grand Duchy hides many surprises that tourists and sometimes even Luxembourgers are unaware of !
- Did you know that Luxembourg is the only Grand Duchy in the world ? No other nation in the world can boast of having a title that comes close to it.
- It is also the second richest country in the world, based on GDP per capita. It is even said that it could soon surpass Qatar !
- In Luxembourg, nearly 50% of the active population comes from neighbouring countries: Belgium, Germany, France, etc.
- The restaurant with the largest selection of wines in the world is in the city of Luxembourg ! The Chiggeri restaurant, which offers nearly 2,200 different wines.
- There are only two prisons in Luxembourg. And there are less than 1,300 police officers in all. It is one of the safest countries in the world !
- Nearly one third of the country is covered by green spaces and forests. This makes it a real paradise for hikers and nature lovers.
- Luxembourgers are multilingual and speak at least 3 languages fluently. They learn Luxembourgish from childhood, French and German in the academic context, English for business and sometimes even Portuguese.
Offers by country :
Loading...