Some numbers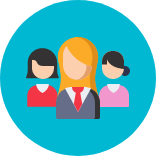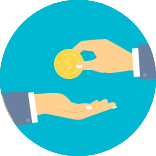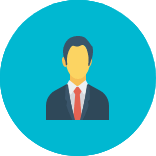 Italy is the 3rd largest economic power in the eurozone after Germany and France, and the 9th largest in the world. Its economy is mainly based on mid-caps and SMEs and is characterised by a dense and dynamic entrepreneurial fabric. The most important sectors of activity, relative to GDP, are services (74%) followed by industry (16%).
Source : Country profile Business France
Good to know :
Language Spoken : Italian
Local Currency : Euros
Capital : Rome
The conditions for undertaking a Business France V.I.E in Italy
Do you already meet the criteria of the French International Internship Program ?
Then consult the table here !
- If your situation has only ☼, you can try your luck for a V.I.E Assignment in Italy. Your application will be examined.
- If your situation has at least one 1 X, "peccato", Italy cannot accept you as a V.I.E participant. But do not be discouraged, keep looking ! Other fascinating destinations are also worth exploring !  
Doubts about your eligibility ? Do not hesitate to contact us.
The conditions for undertaking a Business France V.I.A in Italy 
To go to Italy as a V.I.A, you must fulfil the access conditions to the V.I.A.
The administration that is recruiting you is responsible for your residence permit.
Cultural work codes in Italy
In Italy, first impressions are all important and any mistake can easily turn people off. As far as possible, it is always better to be presented to your counterpart by a joint contact or by someone influential.  Pay attention to honorary titles that are very important and still used in Italy : Professore, Avvocato, Ingegnere, Dottor...
To "fare bella figura", i.e. make a good impression, with Italians, take care of your appearance - outfit, posture, way of speaking. Even when it is very hot, make sure to always be elegant. So forget jeans, t-shirts and sandals for a business meeting. More generally, dressing well means respecting the person you are talking to.
To break the ice, exchanging a few words in Italian is always appreciated. Learn to master the art of giving compliments, which is so widespread in Italy. Someone who compliments you is not trying to flatter you to get something, but is trying to build a relationship. Thank them and feel free to compliment them in return ! But be careful, you must always be sincere.
Italy places the family at the heart of its culture and values. As a result, it is not surprising that relationships and friendliness are crucial to establishing good contacts. Never forget that Italians do not do business between companies but between individuals. Feel free to punctuate the conversation with anecdotes, common points and asides to create a warm relationship. Knowing how to juggle between business life and personal life is a "must" for working with Italians.
With regard to things that you should not do, don't criticise Italy or its government in front of an Italian. While your contacts may tend to tell you everything that's wrong with Italy, they nevertheless don't like to hear their country criticized by a foreigner. Avoid comparisons between countries altogether and focus on everything you like in Italy : gastronomy, art, landscapes, weather, fashion, football, people... There is no shortage of talking points !
Things that may surprise you in Italy
- Italy is the country of "la Dolce Vita", a nation of entertainment, cultural heritage and... good food ! Food is a true religion there. Italians eat a lot, often and for a long time. Indeed, meals are large and can sometimes go on forever: antipasti, 1st course, 2nd course, dessert, coffee, after-dinner drink, panettone, etc. You barely have time to catch your breath before it's time for the next meal.
- You eat with your palate - discover the true flavour of the tomato - your nose - explore the various odours of olive oil and coffee, your stomach - push your limits with every bite - your eyes - admire the breathtaking beauty of gelatos - your ears - pay attention to the way the pizza dough crunches - and your voice - speak passionately about what you've just tasted.
- At restaurants, don't assume you are being scammed if you're made to pay for cutlery and bread. It comes as a surprise at first, but it's quite common in Italy.
- Coffee in Italy is at best a ristretto, at worst an espresso. Anything with more water does not deserve to be called coffee. 
- Italian is certainly one of the most beautiful languages in the world. Melodious and romantic, the language of Dante deserves to be learned to appreciate all its subtleties. Especially as it differs a lot from one place to another. Each region has its own expressions, formulae and "cadenza" that often betray the origins of the person speaking.
- It will not escape you that in Italy, people also speak with their hands. They have a language of gestures to express their emotions and feelings. Cutting an Italian's hands off means preventing them from expressing themselves !
- The mild climate will appeal to you: it is almost always sunny, especially in the south-central region. Throughout Italy, the weather is mild and remains pleasant all year round with lows of -2°C in the North and 5°C-15°C in the South in winter.
- It is impossible to talk about Italy without mentioning its immense natural, cultural, historical and architectural heritage. It holds all the records! Did you know that Italy is the country with the most UNESCO world heritage sites ? There are 55 sites in all in 2019 and 41 on the indicative list. All the regions are worth a visit, whether for their stunning landscapes or their rich history : Campania, Puglia, Veneto, Emilia-Romagna, Tuscany, Sicily, etc. Finally, Italy is home to many renowned artists such as Michel-Angelo, Raphaello, Leonardo da Vinci, Bernini, Carravagio, Verdi, Rossini, Puccini, Vivaldi, Donizetti, Salieri, etc.
- Italy is often described as a country cut in half by an invisible line that separates the North - industrial, serious, almost German - and the South - underground, extravagant, typically Mediterranean. If some of these descriptions are accurate, you will discover that these distinctions are sometimes more subtle and above all that there are significant differences between regions and between cities in the same region. Let's not forget that "risorgimento" - or Italian reunification - is relatively recent. Despite this political reunification, the provinces like to insist upon and cultivate their differences at all levels: cuisine, patois, traditions, etc.
Offers by country :
Loading...