Some numbers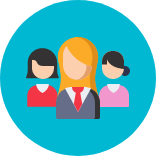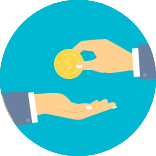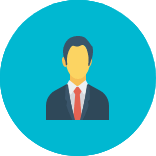 Hong Kong is one of the two special administrative regions of the People's Republic of China and follows the "one country, two systems" principle. As it was handed back to China in 1997, its past as a British colony explains the fact that English is one of its official languages. With its multiculturalism and open international economy, Hong Kong is the world's 3rd largest financial centre, the 8th largest trading power, and the gateway to 75% of foreign direct investment into China.
Source : Country profile Business France
Good to know :
Language Spoken : Cantonese, English, Mandarin
Local Currency : Hong Kong dollar
Capital : Victoria
The conditions for undertaking a Business France V.I.E in Hong Kong
Do you meet the International Internship criteria ?
Then consult the table here !
- If your situation has only ☼, you can try your luck for a V.I.E assignment in Hong Kong. Your application will be examined.
- If your situation has at least one X, ?  Hong Kong will not be able to accept you as a V.I.E participant. Do not be discouraged, keep looking ! There's no shortage of fascinating destinations !
Do you have any doubts about your eligibility ? Feel free to contact us.
The conditions for undertaking a Business France V.I.A in Hong Kong
To go to Hong Kong as a V.I.A, you must fulfil the conditions for accessing the V.I.A.
The administration that is recruiting you is responsible for your residence permit.
The cultural work codes in Hong Kong
When you arrive in Hong Kong, you will no doubt be struck by its multiculturalism and its international openness. Moreover, you will have no trouble using English in professional circles as well as in everyday life because it is one of the official languages of the country. However, it is important that you understand the local cultural codes which are based on two key concepts.
The first is the notion of "face" which requires respect for etiquette but also the search for compromise, in life and in business. So that each party shall not lose face, avoid confrontation and expressions that are too direct and firm refusals. You will not hear a "no" in the mouths of your Hong Kong counterparts, but very probably an "I will consider it" which is often a roundabout way of expressing a refusal.  
The other concept is that of "guanxi", or "relation". The professional network is very important in Hong Kong, where business cards are exchanged both in the context of professional meetings and private events. Exchanging business cards is an art! Pay close attention to the card you receive and store it carefully in your card holder. Don't play with it nervously, carelessly put it in your pocket or keep it in your hand ! When it's your turn, present your card with both hands, holding it at the ends, with the information immediately legible for your interlocutor.
Things that may surprise you in Hong Kong
- Discover a real melting pot of cultures ! Hong Kong is a city between two worlds: a harmonious blend of Oriental and Western values and ideals, developed over centuries and crucial to its economic success. There is a constant balance between modernity and tradition.
- Despite the high urban density of Hong Kong, whose Mongkok district holds the world record, the island has managed to preserve its specificity : 70% of its territory consists of natural parks and beaches. We know, it is difficult to imagine when you arrive !
- Hong Kongers have, moreover, maintained a fairly healthy lifestyle. Did you know that men in Hong Kong have the longest life expectancy in the world ? 81.3 years !
- Services, transport, administrative procedures... Everything is extremely simple and efficient in Hong Kong ! It is also one of the safest cities in the world... and one of the most expensive :)
- You will enjoy yourself ! Hong Kong is one of the temples of global gastronomy, with more than 20,000 restaurants, including more than 80 with Michelin stars, of every nationality.
Offers by country :
Loading...