Some numbers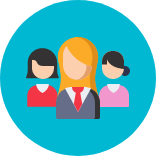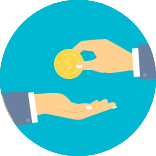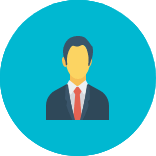 Greece occupies a strategic geographical position, between the West and the East, at the foot of the Balkans. It has been able to take advantage of this position on several levels, starting with tourism and maritime activity, which represent two national sectors of excellence. After years of a major economic and social crisis, Greece's indicators have been improving for a number of years, although this growth is still to be confirmed in the medium and long term.
Good to know:
Languages spoken: Greek
Local currency: Euro
Capital: Athens
The conditions for undertaking a Business France V.I.E in Greece
Do you already meet the International Internship criteria ?
Then consult the table here !
- If your situation has only ☼, you can try your luck for a V.I.E assignment in Greece. Your application will be examined.
- If your situation has at least 1 X, Greece cannot accept you as a V.I.E participant. Don't be disappointed, keep searching! Other equally enjoyable destinations will undoubtedly tempt you ! 
Do you have any doubts about your eligibility ? Feel free to contact us.  
The conditions for undertaking a Business France V.I.A in Greece
To go to Greece as a V.I.A, you must fulfil the conditions for accessing the V.I.A.  
The administration that is recruiting you is responsible for your residence permit.
Cultural work codes in Greece
In Greek culture, the concepts of honour and respect are key to establishing a good relationship. Hierarchy and status are important and are generally based on age and position in the company. Therefore you must avoid questioning decisions taken at a higher hierarchical level.
In Greece, you take your time - to eat, to carry out negotiations, but also to build professional relations. Trust is crucial to maintaining good relationships - verbal agreements are, for example, often preferred because they are evidence of a relationship of trust. In order to put all the chances on your side, always start by breaking the ice with light subjects, before getting to the heart of the matter. Speaking a few words of Greek will always be appreciated. 
As regards habits and customs in the business context, you will discover that the Greeks are quite flexible about punctuality... as far as they are concerned. However, they will appreciate it if you are on time. 
In summer, take into account the 2 - 3 hours siesta that breaks up the afternoon.
As for dress code, it's rather formal for both men and women.
Things that may surprise you in Greece
- At the crossroads between Europe and Central Asia, Greece is there to be explored and discovered according to each individual's tastes and desires. Immerse yourself in both the two thousand years heritage of the Hellenic peninsula and its turquoise waters and famous beaches. If you head North, you will find yourself at the gateway to the Balkans.
- Whatever your destination, let yourself be tempted by the country's traditional products and dishes, imbued with influences of the Mediterranean and the Greek mountains - pita gyros, tzatzíki, moussaka (in its local version), not forgetting the many cheeses (including the famous feta) and wonderful Greek salad. These are only the best-known dishes from among the many flavours offered by Greece. Discover its rich, generous and friendly gastronomy - it is in fact customary to share dishes!
- On the linguistic side, English is quite widespread so it is not absolutely necessary to speak Greek fluently. But a foreigner who learns a few words in the local language is always appreciated !
The French are traditionally well received in Greece by a Francophile population that likes to recall the historical and cultural links that exist between the two countries.
A practical tip - make sure you always carry cash with you! Technically and culturally, it remains a very widely used means of payment, including in tourist areas.
Finally, you may hear that Greece is like a village where everything is public knowledge ! There is some truth in this. You will discover that relationships are very much based on informality and trust.
Offers by country :
Loading...